Applying to Saint John of the Cross Academy
In order to successfully apply and be enrolled in SJCA, each family must complete the following steps:
Read carefully the Introduction for Families document (Found HERE)
Fill out and submit via email the Family Application (Found HERE)
Administer, or arrange for a Tutor to administer, the placement assessments provided below
Agree with the Mentor Tutor of each pupil on a curriculum proposal
Submit a Home Study application to the Louisiana Department of Education ( Instruction for Home Study Application

)

Read, sign, and submit the Enrollment Agreement which will be sent to each family upon completion of all the above
Placement Assessments
Prospective pupils must take the following placement assessments before the enrollment agreement is signed and submitted. Instruction on how to administer the assessments are included in each file.
<!-div class="container">
Powered by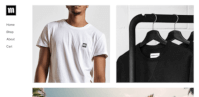 Create your own unique website with customizable templates.